Krowme eAttendance Software
Krowme is the Software-as-a-service arm under OpensoftHR
Time and Attendance + Biometric Fingerprint security
Opensoft time and attendance software tracks employee attendance, processes salaries automatically from the attendance data, and prevents time theft frauds. Any overtime hours will be calculated automatically, thus speeding up payroll processing.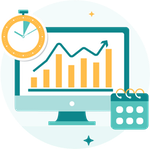 Benefits of Krowme eAttendance
Easily track when your employees tap in and tap out. Record all clock in / clock out date time stamps.
Ease of generating management reports such as Summary of Late Clock-in Hours of employees or Summary of Employee Overtime Hours
Opensoft T&A assists to calculate regular time and overtime hours from preset work schedules.
Defining rules to highlight exceptions based on clock-in/clock-out times allows you to control your labour costs and comply with regulatory requirements.
Ability to view original timesheet data, along with records of any updates/changes made by the manager or supervisor.
Option is available to configure alerts and to set notifications when employees forget to clock in or out..
Extensive and flexible range of work patterns and schedules can be defined to suit your company.
Data collected in Opensoft T&A can be easily integrated to other Opensoft applications with just the click of a button
Concrete data of everyone's clock-in time reduces time spent manually observing your employees' working hours.
Biometric Time & Attendance System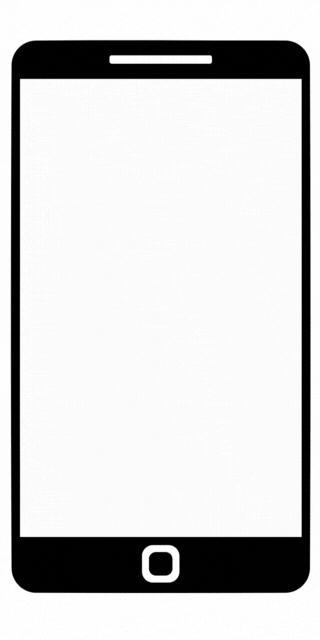 Krowme eAttendance is configured with Biometric Time Attendance Technology which includes Face Detection AI, Face Verification API and Geocoding API.
Your Employees Can Clock In From ANY Location In 3 Easy Steps:
Step 1
Tap on 'Clock In' in your Mobile Device
Step 2
Take a Photo
Step 3
Tap on 'Submit'
Done! Your team member's photo, geolocation and clock in time has been logged in to the system!
Cost Savings Through Automation
Links well with your existing payroll system
Are you wondering if the Opensoft time and attendance system can speed up your payroll processing? The answer is a resounding yes! We can integrate Opensoft with your existing payroll system so that time information from the Opensoft Time & Attendance system can be exported to CSV or XLS formats and be pulled into your existing Payroll system.
Automate Leave, Payroll Processing
Payroll processing involves both salary and leave computations, which is a complex and tedious task. With Opensoft time & attendance software, majority of the manual and tedious computations can be eliminated once our time and attendance system is integrated with Opensoft leave management and payroll modules.
Browser-based Interface
Opensoft Time & Attendance module allows employees and administrators to easily access the application through a web-browser, so that everyone in your company remains connected at all times. With Opensoft Self-Service module, Opensoft Time & Attendance enables your employees to track their time and attendance easily on their mobile smartphones. Being a web-based time-attendance system, all attendance records are stored and accessed digitally. This replaces paper-based recording, and saves costs for the company.
Instant Real-time Insight
No more paper, no re-keying, fewer errors. Opensoft Time & Attendance features a powerful and easy to use interface which gives you greater control and instant real time insight to effectively manage your company's time attendance data virtually anywhere, dramatically reducing the number of hours required to process employee time & attendance and automatically calculating total worked hours including overtime, vacation, sick days and holidays. Our reporting solutions empower you with informed real time decision making capabilities so you can easily convert data into actionable, valuable information.
Reduce Your Internal Operations Load and Make Work Life More Efficient.
At OpensoftHR and Krowme, we are advocates of using your time wisely and prioritizing what truly matters. We aim help you increase productivity and also ease your stress by taking care of all of your HR needs.
OpensoftHR and Krowme are always compliant with government regulations and can generate many types of HR Reports with just a click of the mouse.
As a Small Business, you may only require the basics. Please fill up this 'Get a quote' form so we can better understand your company type and propose a quotation for you.
You will receive your quote and a customized deck that shares the proposed tools within 1-2 working days.
Brochure
Download the OpensoftHR product brochure for an overview of all of OpensoftHR's Payroll and HRMS Solutions.
See a Demo
For a demonstration of OpensoftHR software and solutions, please contact us.