Krowme eClaim Software
Krowme is the Software-as-a-service arm under OpensoftHR
Reimburse Expense Claims via your Payroll Software

With Krowme e-Claim, employees can submit expense claims online and be reimbursed automatically through the payroll software of your choice. Krowme e-Claim keeps track of staff expenditure company-wide. There is no longer a need to process claims manually or manage petty cash. Additionally, management has full visibility of employees' spending.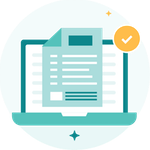 Key Features of Krowme eClaim
Reimbursement made easy: Approve or decline expense line item or by whole report
Keep a record of all receipts: Employees submit digital photos of their receipts into the eClaim. Managers valid receipts and approve online. All receipts are stored for audit.
Submit claims on the go: Employees overseas can submit claims anytime anywhere. They can access eClaims using smartphone, tablets and any Internet-connected devices using standard browsers.
Control expenditures: With allowable claims pre-defined in the eClaim system, there is no more confusion about claimable expenses and spending limits.
Audit ready: Integrated company expense policies and ready auditing reports improve compliance and visibility.
Manage expenses efficiently: Management can view reports based on expense category, policy violations and many more criteria, making expenses tracking and management a breeze for the entire organisation.
Transactions inquiry: Your employees can view all current and historical claim expenses records, at any time. They can easily check the status of an outstanding expense claim and all its associated history, as and when they want to.
Approval workflow: Define business rules to highlight exceptions based on clock-in & clock-out times, assisting you control your labour costs and compliance to regulatory requirements.
Once setup, it operates seamlessly…
When a new employee starts, you don't need to set them up in the expense system and when an employee leaves or changes manager you don't need to revoke their access or change their reporting lines. You simply need to change their information once in your HR system and the expense system is then fully and seamlessly integrated with no additional overhead on your part.
Employees submit claims online. 

Reimburse via payroll.
Your employees can submit expense and mileage claims as well as upload receipts in the same self service portal that they use for HR related tasks. You can use additional access levels so that expense reports don't just go to Managers; they can also go to Finance for dual approval. Your Finance team can even access reports to analyse expense data and costs, helping the functions of HR and Finance to become more closely aligned. Once claims are approved, when e-Claim is integrated with payroll system, reimbursements can be done via payroll automatically without additional payroll processing headaches!
Visibility of employees' spending
Expense management and claims processing can be tricky. Now with Opensoft e-Claim, management gets full visibility of employees' spending. Opensoft eliminates the complexities of expense management, so that you can enjoy deeper insights into what employees are spending every level of the organization. With better tools to manage corporate spending, you can concentrate more on your main goals for your company.
Customise claims policies
It is important that we make the operation easy for your employees to use Opensoft. We also know that spending control is a major goal for organisations when choosing an automated solution. With integrated company expense policies in Opensoft e-Claim, you can create flexible spending policies that can be configured across an entire organisation or differentiated by groups of departments – thus improving compliance and visibility.
Smarter way to track staff claims
Gain complete visibility with Opensoft reporting solutions which empower you with informed real time decision-making capabilities so you can easily convert data into actionable, valuable information. Instant access for managers and executives to reporting, query, and analysis tools enables your organization to proactively manage your business needs. With our e-Claim solution, Managers can better manage their overall department expenses.
Powerful, Audit Ready, Configurable, Easy to Use
Opensoft helps you efficiently keep track of virtually all the claim expense transactions across your business – whatever its size. Opensoft e-Claim can easily be configured to meet the requirements of the smaller to mid-size business, reducing the burden on management and users. Functions can be selected to fit with your need.
Reduce Your Internal Operations Load and Make Work Life More Efficient.
At OpensoftHR and Krowme, we are advocates of using your time wisely and prioritizing what truly matters. We aim help you increase productivity and also ease your stress by taking care of all of your HR needs.
OpensoftHR and Krowme are always compliant with government regulations and can generate many types of HR Reports with just a click of the mouse.
As a Small Business, you may only require the basics. Please fill up this 'Get a quote' form so we can better understand your company type and propose a quotation for you.
You will receive your quote and a customized deck that shares the proposed tools within 1-2 working days.
Brochure
Download the OpensoftHR product brochure for an overview of all of OpensoftHR's Payroll and HRMS Solutions.
See a Demo
For a demonstration of OpensoftHR software and solutions, please contact us.