Under the Auto-Inclusion Scheme (AIS), it is compulsory for businesses with 5 or more employees or who have received the "Notice to File Employment Income Of Employees Electronically to submit income tax forms electronically from IRAS Year of Assessment (YA) 2022 onwards.
As 2022 is less than a year away, it is good to start preparing for your submission. We've prepared a brief guide on how you can kick start the process through your current Payroll Software.
Preparing for Submission
1. Authorize Designated Staff/Third Party in charge of Submission
Should this be the first time that your business is participating in the IRAS AIS, the first thing you need to do is ensure that you have authorized designated staff or a third party to submit required employment income information to IRAS on your behalf. This can be done through the EASY homepage.
2. Fill up required Income Tax Forms
For Payroll Software users, all Income Tax Forms should be readily available for submission through your Payroll Software. Otherwise, you may refer to the IRAS Website for the required Tax Forms:
During Submission
1. Validation and Submission Application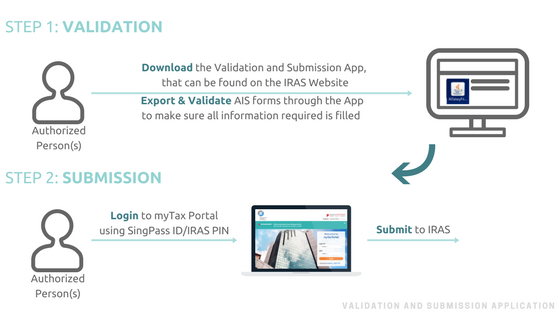 Businesses who currently employ this service can download the AIS Salary File Validation and Submission Application, to validate IRAS forms before actual submission. This enables you to be instantly notified of any entry errors which you may easily make amendments for, and thereby allowing the process of tax forms submission to IRAS be much more efficient.
The process is relatively simple and easy-
Step 1: Download AIS Salary File Validation and Submission Application
Step 2: Extract IRAS forms, in the correct file format, from your Payroll Software
Step 3: Run the Validation test for the extracted files through the Application provided
Step 4: Assuming that the Validation test indicates that the files are good to go, simply log in to the myTax Portal and submit the files.
2. API Service *new!*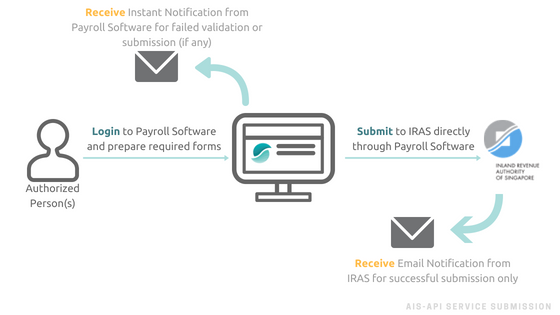 You can now submit tax forms directly through your payroll software with just a click of a button, all thanks to the API(Application Programming Interface) service offered by IRAS.
So how does it work?
An API is essentially a software intermediary that enables interaction of information data between two applications. Think of it as a regulated bridge that facilitates transportation from one place to another.
How it works is that the API acts as the interface that delivers data from the application you use to the main system it needs to go, all through the Internet. It then receives the main system's response to your request and delivers this back to the application you are using. Throughout the process, APIs allow for the interaction between the application you are using, and the main system you need to connect to.
No longer do we have to deal with difficult integrations from point-to-point when connecting together enterprise solutions, which often take up a ton of time and resources to maintain. Not to mention, there isn't always a guarantee of complete accuracy of information.
How is it meaningful to users?
For one, users gain much more convenience with the ability to get on various applications with just one login ID or access point. In the case of IRAS submission, businesses who employ Payroll Software with an API feature will be able to submit IRAS forms without ever having to leave the Payroll Software itself.
With that, we have great news to share! Opensoft Payroll now officially allows for users to submit Income Tax forms directly to IRAS via the API service. As one of the leading Payroll Vendors in Singapore, you can be assured of reliability and strong security of our payroll software, as well as great customer service and online support.
For further inquiries on Opensoft Payroll, do not hesitate to reach us at our email: sales@it8.com.sg or call us at +65 6346 1511.
Looking to purchase a comprehensive HR Management System for your business?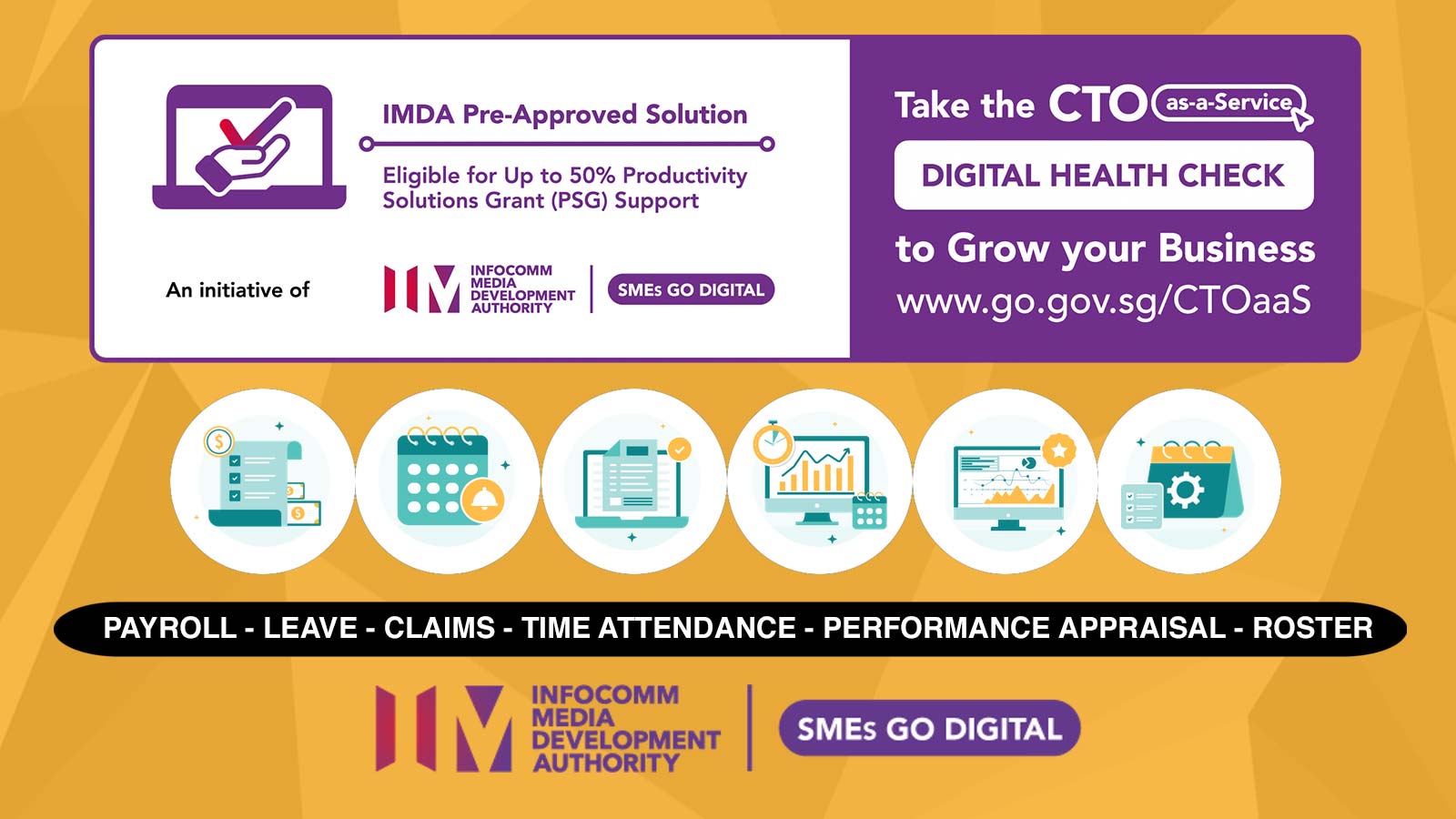 For the purchase of OpensoftHR software, SMEs may claim funding under the Productivity Solutions Grant (PSG). Eligible employers for SkillsFuture Enterprise Credit (SFEC) will receive a one-off $10,000 credit to cover up to 90% of the out of pocket expenses on qualifying costs.
OpensoftHR is a comprehensive HR tool, developed in-house within Singapore, that aims to provide our users with a complete and flexible range of core HR applications to suit their business needs. This includes:
System Manager
Contact us for more information today!
Contact Us