Updated on: 7 January 2021
We've crossed the New Year and it's the best time for businesses to begin reflecting on how they can better adapt to the ever-changing workforce.
Traditional rewards systems are not quite as effective as they used to be. With remote working culture becoming the norm, companies have to rethink how they should manage, appraise and reward employee for performance. This article explains how a HR Management System (HRMS) can help firms to transit effectively to remote working culture.
There is often talk about how it is necessary for employee productivity to improve so as to generate corporate gains. But perhaps what we do not realise is that a great deal of intrinsic motivation on the part of employees is required for that to happen. This brings us to a point about reward systems:
"All employees, whether full-time, part-time or contract-based, deserve a workplace environment that recognises their contributions and is rewarded in an effective and meaningful way."
Now, conventional reward systems established in most local businesses would typically involve: (i) Financial Year-end Bonuses and/or its equivalent, such as the 13th Month Additional Wages, (ii) Corporate Allowances and Benefits like that of compensation for Medical Insurance or Transport Reimbursements, (iii) Periodic Pay Raises.
In these examples, money is the ultimate reward for good performance, and there's nothing inherently wrong with that. However, monetary compensation and benefits can be a costly investment for small businesses and to be frank, they aren't the only form of reward there is that can garner effective results on employee productivity.
Traditional Rewards Systems aren't quite as effective as they used to be
The workplace has changed drastically overtime and today, we see the increasing trend of employees engaging in an alternative style of working – in groups or by projects, having flexible work schedules or even working from home. Conventional annual performance reviews may not be sufficient to make effective judgement on whether an employee receives what he/she deserves.
Not to mention that the links between reward and performance seems to have lost its significance overtime. Most reward systems simply rely on the 'market average' to form the basis of determining a suitably competitive benefits package, when it should also be about flexibly managing each and every individual employee's performance and enforcing change to achieve a higher level of productivity.
In addition, studies have shown that salary increments or monetary incentives don't always yield a proportionate increase in productivity of employees. When asked, "What motivates you?", the most popular answers from employees are that of achieving a sense of accomplishment through the completion of work, recognition among colleagues, career development and advancements.
Even as we introduce 'new-age' rewards, such as free food during lunch or designated nap pods in office, it doesn't mean employees will remain motivated or loyal in the longer term.
So…is there a better way to Reward Employees?
You'd be happy to know that rewarding employees does not necessarily have to come at high price or as an exorbitant gesture. However, it does require commitment(and time!) on the part of management to firmly establish the groundwork of a solid Rewards System for their employees.
We've done some research and have listed down 3 key approaches that might work for your business:
1. Take Career Advancements of your Employees seriously
Most of us value the ability to have clear foresight of our career progression. Unfortunately it seems that employers aren't quite so invested in that; as evident in the 'Job Happiness Index 2017' carried out by Jobstreet, whereby one of the top three job unhappiness factors among Singaporean employees is a lack of opportunities for career development and training opportunities. An employee will not be willing to be more productive or have any incentive to perform when they feel that their career is stagnating.
This is where the Human Resources(HR) team comes into play, as they assist to develop human capital strategies so that employers can look beyond hiring for the short term but rather, having a long term workforce plan.
2. Enhance capabilities of existing Operational Processes whilst ensuring Employees are actively engaged with the change
A recent report conducted by Sage has found that SMEs in Singapore spend a whopping average of 168 working days on administrative tasks alone. Not only do businesses feel the pinch of loss in productivity(and profits), employees too lose motivation over time through having to regularly step away from their more engaging work to do the necessary yet repetitive tasks.
With the influx of government initiatives for local businesses to 'Go Digital', SMEs in Singapore know that the solution to improving productivity is in Digitization. Specifically, automation of repetitive operational tasks that can help to reduce the most burdensome aspects of employees' jobs, and also revitalize a culture that partakes in innovation – where employees have more time and brain power to focus on offering greater contributions to business growth.
It is worth noting however, that having an effective transformation is a two way street – not only is it important for management to communicate the reason and benefit behind the change, but employees too have to be receptive and engaged in its process. This can be done by ensuring they have the adequate training and opportunity to actively participate in decision making.
3. Get up to speed with Real-time Analytics and Feedback to move faster
With the ability to access readily available information, understand it and therefore act upon it fast, employers can embrace short term goal setting, conduct frequent performance reviews and receive real-time customer feedback. This will greatly allow for enhanced visibility and accountability of reward to performance.
According to Jenn Kelly, a senior consultant from Willis Towers Watson, she mentions that: "Technology can play a big role in facilitating transparency here. By outlining business and individual objectives at the start, identifying how those objectives are linked with pay and regularly communicating feedback on performance throughout the year, employees will be able to make a clear connection between their individual performance and pay."
Of course there is no 'One size fits all' approach when (re)developing the best Rewards System for your company. Every business is different, and every business employs a different set of employees. For a start, companies can identify specific productivity-linked goals and consider the option of conducting a staff survey to understand what it is that keeps your employees going, and then align rewards to performance from thereon.
Looking to purchase a comprehensive HR Management System for your business?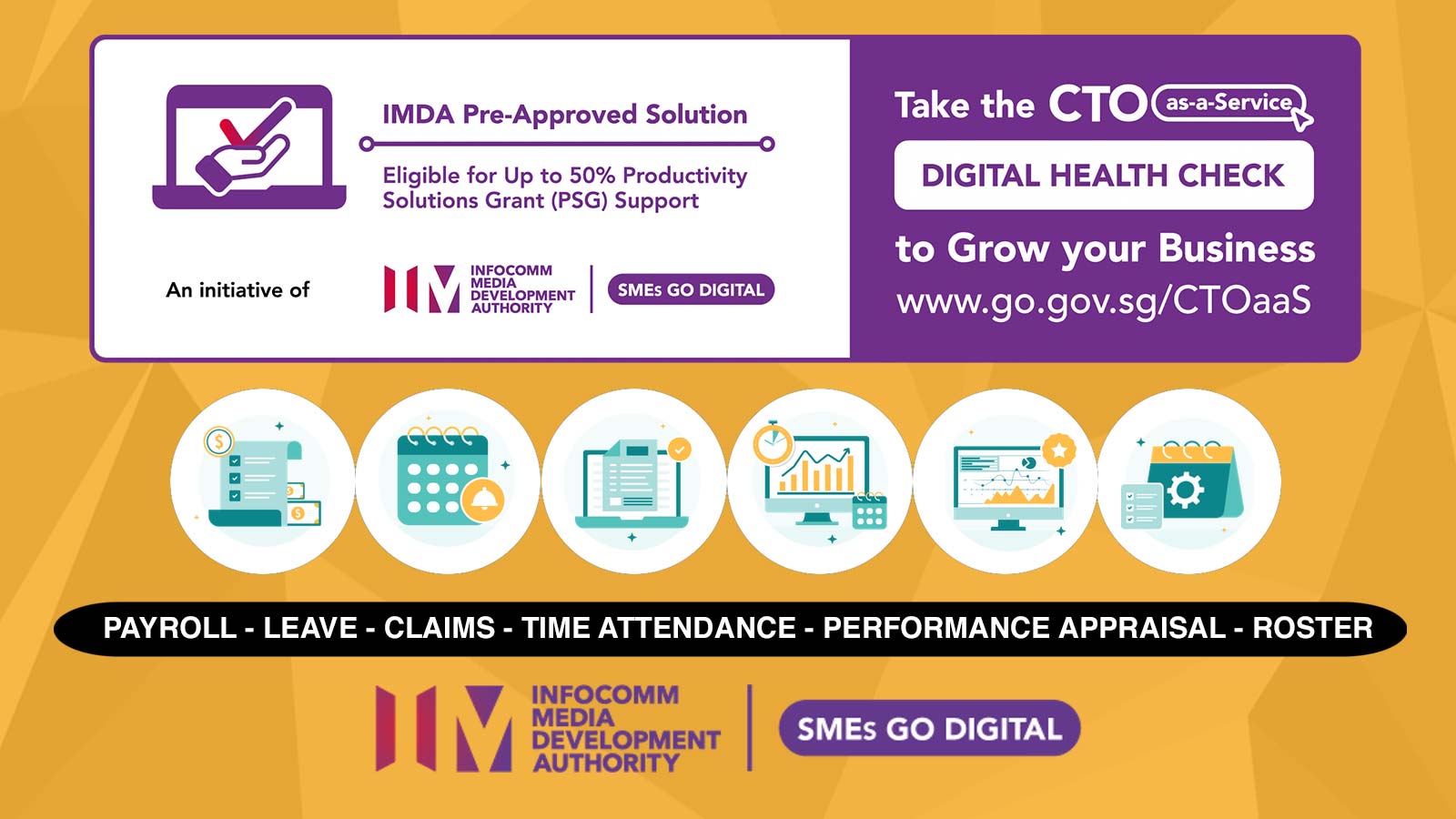 For the purchase of OpensoftHR software, SMEs may claim funding under the Productivity Solutions Grant (PSG). Eligible employers for SkillsFuture Enterprise Credit (SFEC) will receive a one-off $10,000 credit to cover up to 90% of the out of pocket expenses on qualifying costs.
OpensoftHR is a comprehensive HR tool, developed in-house within Singapore, that aims to provide our users with a complete and flexible range of core HR applications to suit their business needs. This includes:
System Manager
Contact us for more information today!
Contact Us