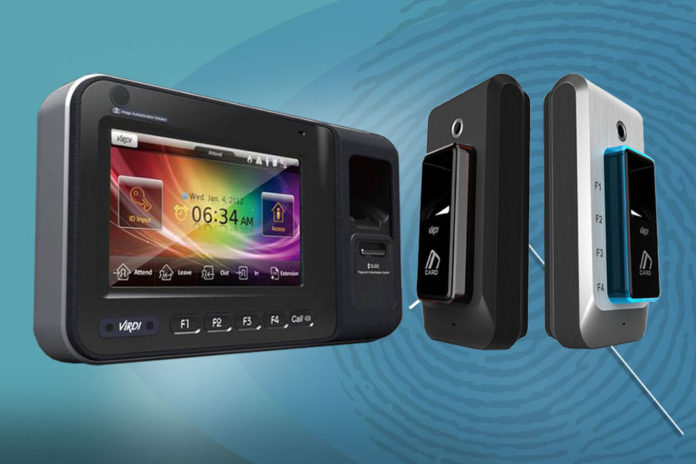 In a bid to improve workforce productivity, these are the questions that would probably run through the minds of HR professionals and business owners today:
» Who are the employees frequently late for work?
» How much is their lateness costing our company each month?
» Who worked overtime last week?
» How can we boost the punctuality of employees?
» How can we accurately compute salary based on staff punctuality?
» Is any staff abusing the "punch card" system?
» Who worked on this project last Friday?
Time and Attendance System
With the Opensoft Time Control – a time and attendance system for tracking employee attendance and speed up payroll processing – businesses will resolve one major headache, which is punctuality of employees. And Opensoft Time Control would not allow employees to abuse time and attendance records. Opensoft Time Control is designed to work with biometric fingerprint authentication systems which accurately captures the time in / time out of every employee. Since fingerprint is virtually impossible to fake, employees' time attendance is accurately and timely tracked for management reporting and payroll computation.
Time and Attendance System is an Indispensable Tool for Project Managers

The Opensoft Time Control time and attendance system is an indispensable tool for project managers who need to track staff performance, allocate manpower, and calculate overtime and allowances etc. Regardless of where your employees are, on site or off site, wherever they are deploy, their attendance can be tracked.
Opensoft Time Control time attendance system works seamless with Virdi Biometric Fingerprint Scanners as well as Opensoft Payroll module which will process employees' wages from time attendance data. With the entire package in place, the productivity of your Human Resources and Payroll departments will be greatly enhanced. Additionally, companies will save on operating costs related to human errors, fraud and excess-payment of staff overtime. Given these facts, it is worth for companies to invest in a good time and attendance system.
Benefits of Integrating Time-Attendance Data with Salary Payroll Processing
Salary Computation
Job Costing
Eliminate Errors
› Compute overtime hours
› Calculate hours worked for part time employees
› Compute the deductions for absentism
› Compute the rewards for employees with good attendance
› Track number of days absence from work
› Track transport, meal, incentive and shift allowance pay to process and post into payroll software
› Track multiple groups of employees based on fixed or flexi shift hours
› Automate job costing instantly
› No manual shift hours computations required
› Automatically take into account employee's rest days when performing job costing
› Eliminate human error in employee time office records
› Full audit trail and accountability
› Accurate processing and reconciliation of time clock data with ease
› Significantly cuts down administrative time associated with tracking staff attendance
› Seamless administration with Opensoft Payroll software
Generate INSIGHTFUL Reports
The time and attendance system comes with a complete set of reports that can be generated with a click of a mouse. For example:
› Daily Attendance Report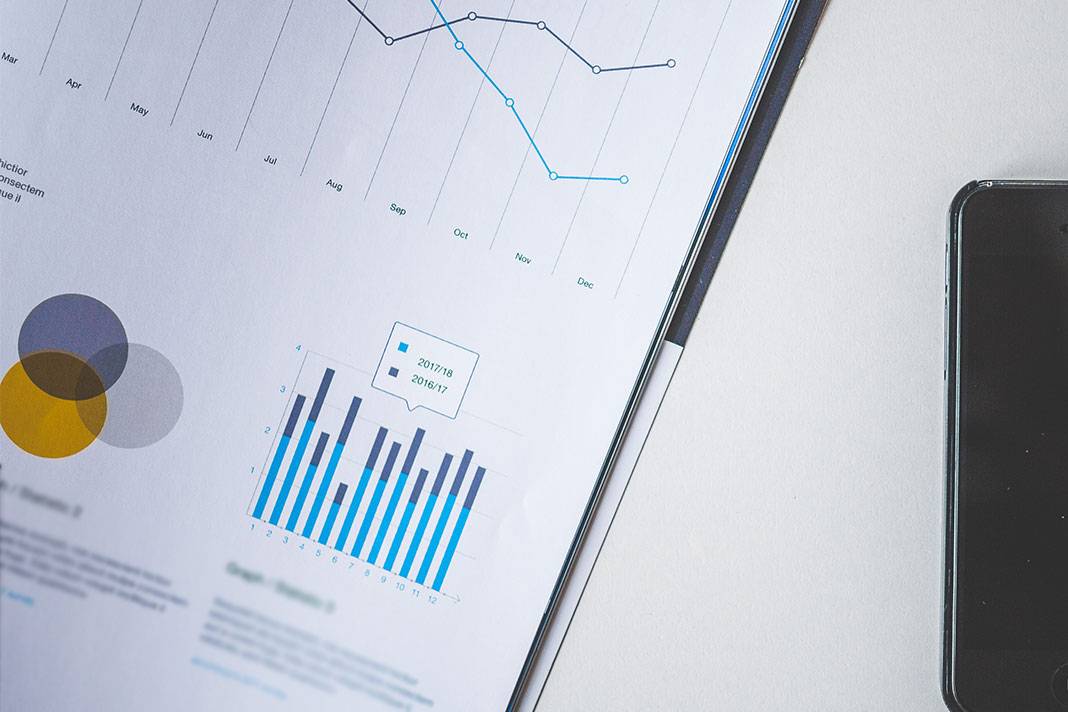 › Daily Absentee Report
› Daily Time In/Time Out Report
› Daily Employee Clocking Audit Register
› Monthly Time In/Out Report
› Monthly Lateness Report
› Monthly Overtime Report
› Monthly Overtime Transaction Report
› Monthly Individual Worker Report by Employee & Job
› Monthly Job Report
› Yearly Lateness Report
Looking for a comprehensive HR Management System for your business?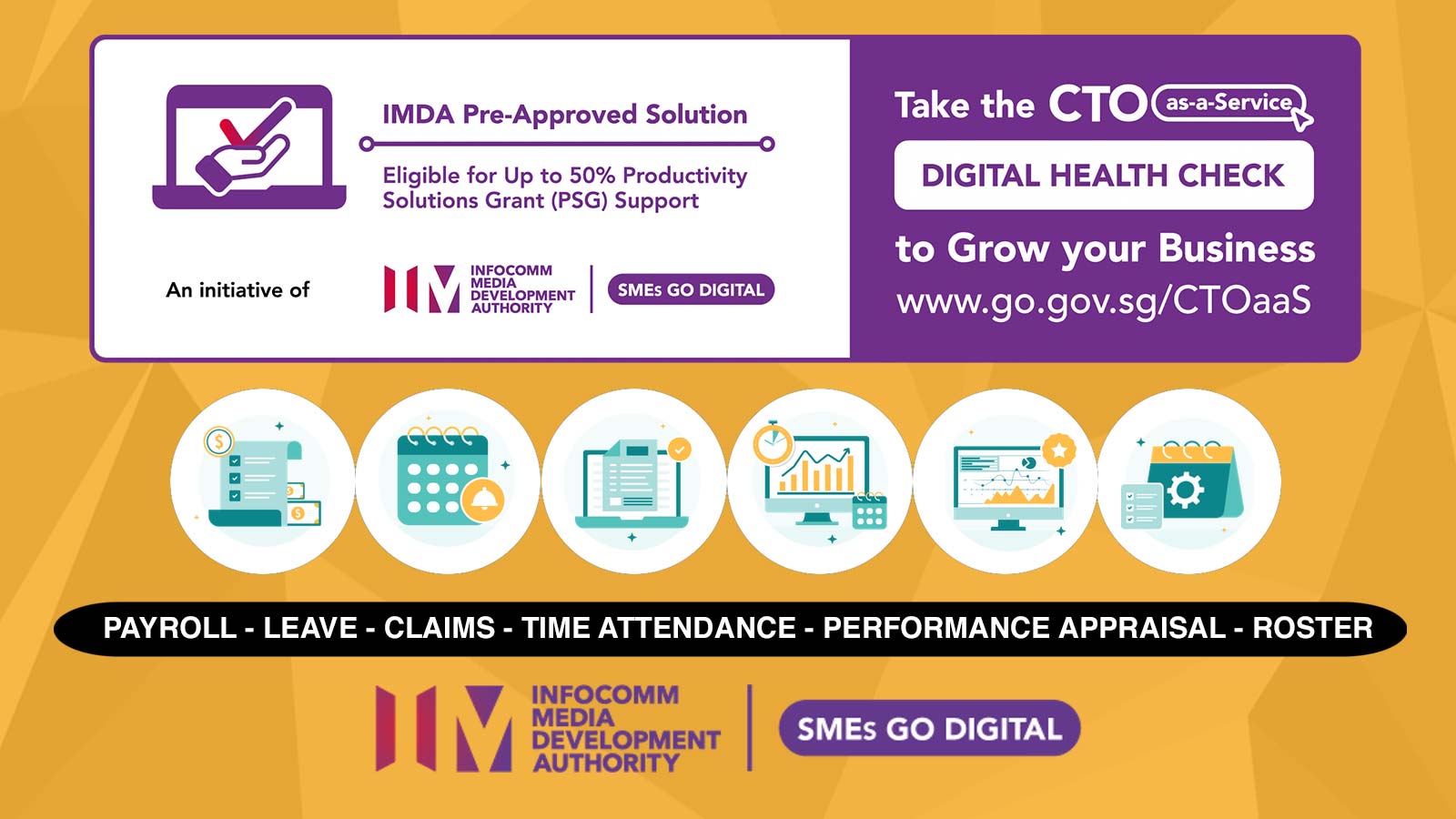 For the purchase of OpensoftHR software, SMEs may claim funding under the Productivity Solutions Grant (PSG). Eligible employers for SkillsFuture Enterprise Credit (SFEC) will receive a one-off $10,000 credit to cover up to 90% of the out of pocket expenses on qualifying costs.
OpensoftHR is a comprehensive HR tool, developed in-house within Singapore, that aims to provide our users with a complete and flexible range of core HR applications to suit their business needs. This includes:
System Manager
Contact us for more information today!
Contact Us