According to a recent study conducted by Workday and IDC, it would seem that employees in Singapore are mostly optimistic and excited about entering a digital economy, with more than two-thirds (68%) of Singaporeans being confident that they have the right skill-set to thrive in a digitised work environment.
And yet…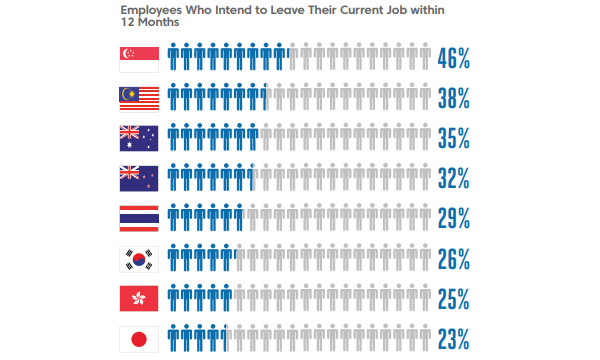 …approximately half our local workforce expect to leave their companies within the next 12 months.
Of course, there are a myriad of common reasons why employees choose to leave the workforce from time to time. However, with a significant portion of our workforce having the aforementioned sentiments, this is a cause for concern and highlights a fundamental issue that is finally beginning to warrant our attention.
It all points towards Employee Disengagement.
Businesses today don't seem to understand what their employees want, or are capable of. It's all about getting the work done without regard of job satisfaction, as how it has always been successfully run over the past years.
Unfortunately, employees aren't having it anymore.
It appears that sentiments of employees feeling that they are 'stuck in a pointless job' are becoming increasingly prevalent (or at least noticeable) in our society, with constant bombardment of the most mundane yet time-consuming tasks that they've got zero interest in whatsoever. This has inadvertently resulted in the rise of 'job-hopping', whereby many seek to find absolute fulfilment in their career.
Perhaps we need to think about this:
"Why aren't businesses leveraging on technology and utilising their human resources much more effectively?"
Investments in technology that serve to enhance the work processes aren't just about cutting long-term costs. The ability to 'outsource' these menial (though necessary), repetitive jobs to *robots* can serve to perk up the interest of employees who are finally able to find value in the work they do.
"Sure..but where do I begin?"
It all starts with understanding your employees. Just as how we place value to 'knowing our customers', the folks here at Opensoft believe that businesses should incorporate the use of HR tools to know their employees' preferences, work history and capabilities.
A fully integrated (and digitised) HRMS solution that covers a wide range of operational tools can serve to facilitate communication and insight between employer and employee, ultimately building a truly strong workforce that can withstand a fluctuating economy.
Many businesses are not aware what their employees want or are capable of. A HRMS system can help to promote job satisfaction and ensure talent retention for companies.
Indeed there are instances whereby the concept of digitising HR has yet to be a pressing need in businesses, such as when you feel that;
Your employee count size is way too small;
Your employees aren't familiar with technology at all;
Why fix/change existing methods that are not broken?
However, as with all things, change is inevitable and it's always better to start conceptualising and planning early before it's too late. We've found a great visual chart that businesses who are keen to upgrade their HR operations can refer to, to kickstart their journey towards a fully digitised workforce. Have a look at it below: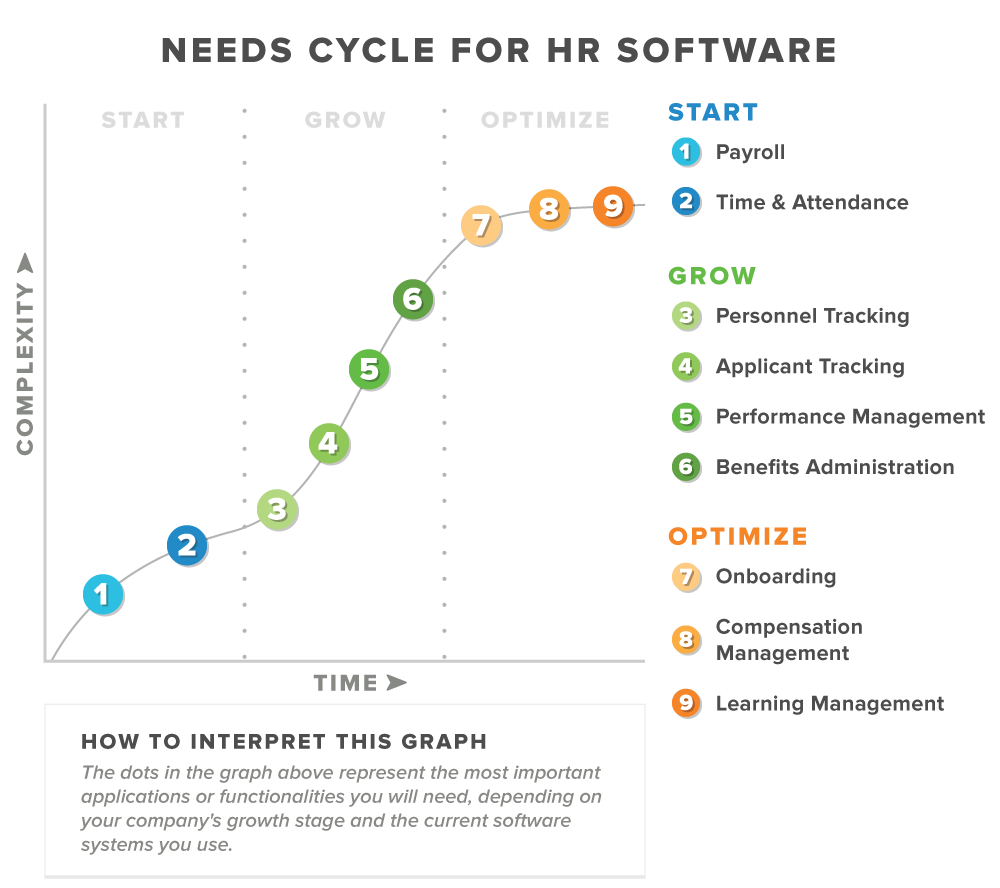 Your employees are ready. Perhaps it's about time businesses are too.
Looking for a comprehensive HR Management System for your business?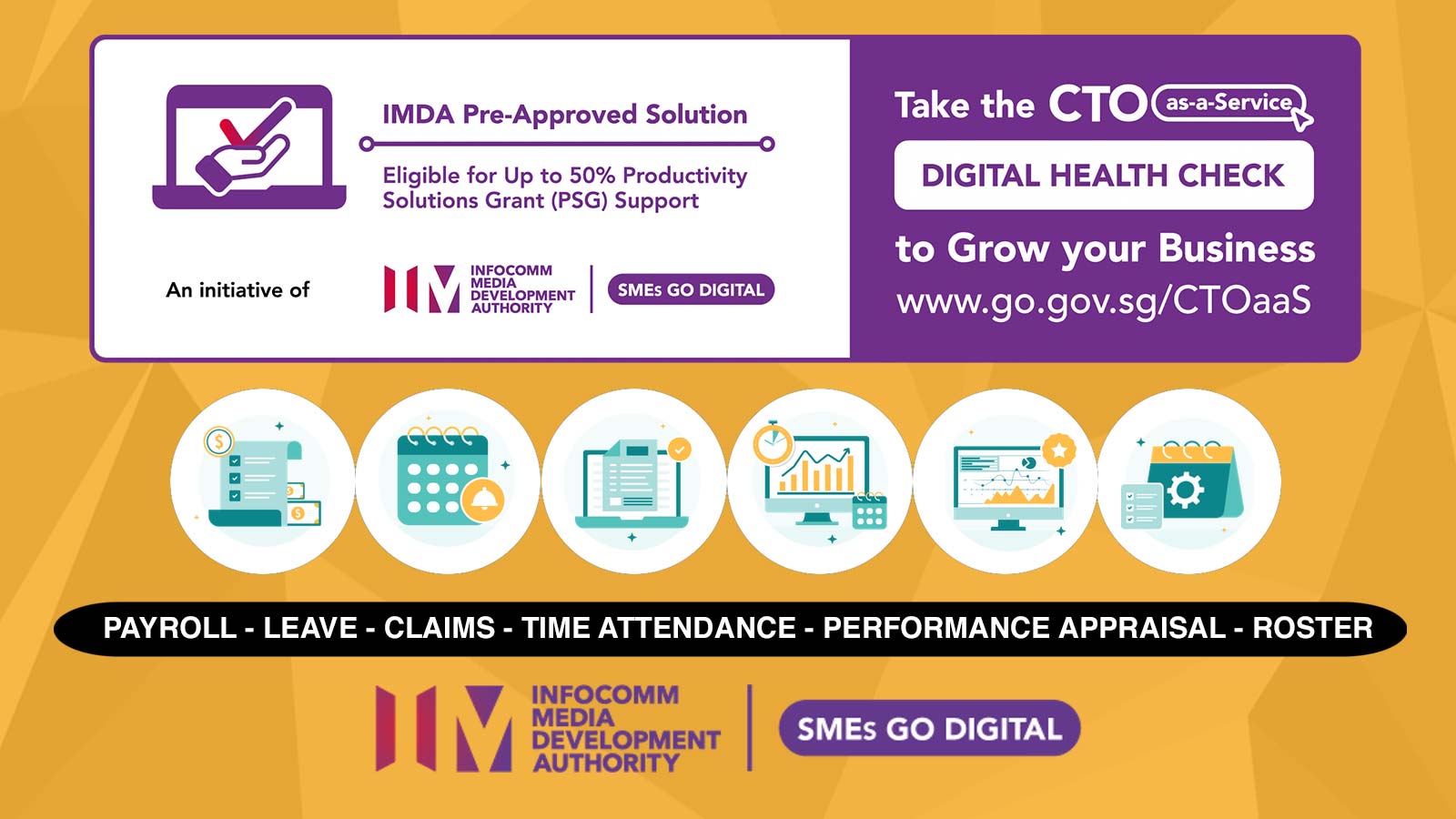 For the purchase of OpensoftHR software, SMEs may claim funding under the Productivity Solutions Grant (PSG). Eligible employers for SkillsFuture Enterprise Credit (SFEC) will receive a one-off $10,000 credit to cover up to 90% of the out of pocket expenses on qualifying costs.
OpensoftHR is a comprehensive HR tool, developed in-house within Singapore, that aims to provide our users with a complete and flexible range of core HR applications to suit their business needs. This includes:
System Manager
Contact us for more information today!
Contact Us