Opensoft Malaysia Payroll Software (MY edition)
Opensoft Malaysia Payroll Software is the MY edition of the award-winning payroll solution in use by Singapore businesses. It is a robust package, proven to handle large volumes of payroll transactions. Now the award-winning Opensoft Payroll is available to all Malaysian businesses!
Compliance to Malaysia Payroll Regulations
Payroll compliance can be a daunting responsibility. Instead of spending unproductive hours on manual processing, you can choose to let our payroll software automate every aspect of it. Opensoft Payroll supports automatic computation for various types of contributions, such as EPF, SOCSO, EIS & PCB Tax Deduction, all of which are ready for auto-submission to the respective statutory boards. As new compliance are introduced, there will be updates available to keep your payroll software in full compliance.
Itemised Payslips
In compliance with Malaysia's HR regulations, companies are required to issue itemised payslips to every employee. While small businesses can get by manually issuing payslips generated by spreadsheets, such methods are time consuming and prone to errors. Using our payroll software, itemised payslips will be automatically generated for each employee. Our payroll software can support both hardcopy and electronic payslips.
Multi-User Collaboration
Opensoft Payroll dramatically improves the payroll processing capacity of your organisation. First and foremost, the payroll software is good for single user as well as multiple concurrent users without restriction in terms of the number of users possible.
Hence, for large enterprises with big payroll teams where staff are tasked with different payroll functionalities, Opensoft provides the perfect payroll solution that caters to collaboration.
Auto Submissions
To ensure the timely submissions of contributions to statutory boards, simply make use of the auto-submission feature built in the Opensoft Payroll software. With support for direct bank deposit for EPF contribution and Potongan Cukai Bulanan (PCB) monthly tax deduction, processing is effortless and submission is always timely. Say goodbye to late submissions with Opensoft Payroll.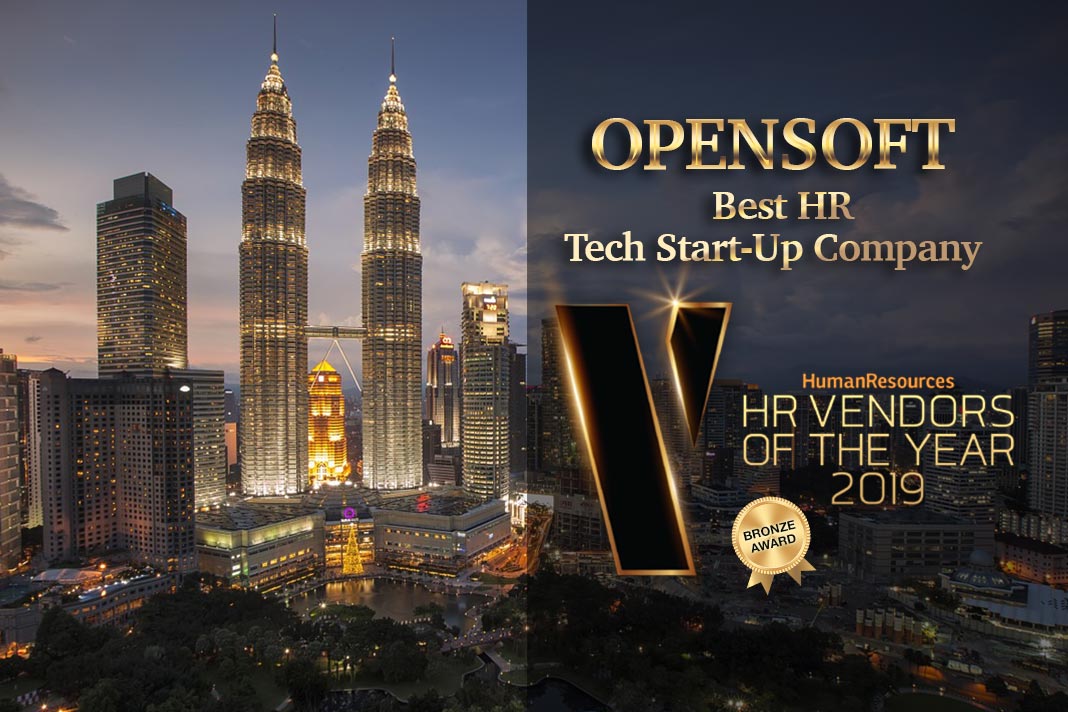 Data Entry: Simple even to first time user of payroll software
Friendly Navigation Menus: Thanks to the software's Windows-based design
User Customisable: Your user can customise any formulae to suit your organization
Quick Data Entry Mode: Very useful on pay day processing
Automatic Backup: The system will backup data automatically and backups can be kept for unlimited time period as required
Online Submissions: EPF, SOCSO, EIS & PCB Tax Deduction
Concurrent Multi User: Many payroll personnels can work on different processes at the same time. Assign specific rights to different users.
Multiple Companies: Different companies can be created, each with its own payroll runs
Security: All data are encrypted. Specific rights can be granted to relevant staff for different tasks.
Different Pay Frequencies: Can configure different pay days for different employees.
Personalised Payroll Processing: Up to 20 additional fields available per employee for tracking individual allowances and/or deductions over the default Overpay, No-Pay-Leave, Commission, Bonus fields
Tracks Recurring Payment: Allowances and deductions disbursed to each employee will be tracked and accumulated for management reporting
Staff Loan: For staff who takes loan from the company, their instalment payments can be auto-deducted from their monthly salary and reflected in itemised payslips
Export to Excel: Easily export payroll data to Excel for further analysis
Itemised Payslips: Complies to Ministry of Human Resources' policy for Malaysian companies
Tools and Reports
Easily generate the following payroll reports for management:
Summary reports of Monthly Payroll
Summary of Year-to-date Payroll
Overtime Expense Report
Levy Expense Summary
Organisation Salary Overview
Employee's Bio-Data
Employee's Payroll History
Staff Appraisal
Request for Demo
For a demonstration of Opensoft Payroll software, please contact us.
Brochure
With Opensoft Malaysia Payroll Software, companies can speed up payroll processing, save costs with digital itemised payslips for all employees, and comply with MOHR's requirements.