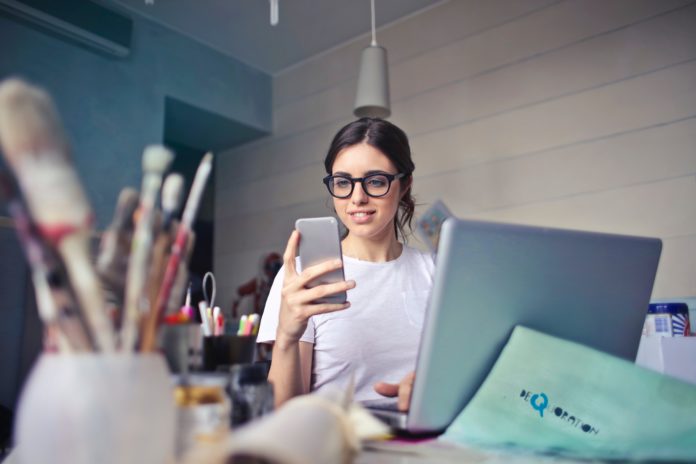 With the recent development of COVID-19, there is an increasing need for businesses to look into implementing flexible work arrangements as part of their business continuity plan, or put themselves at risk of losing out on productivity.
To support companies looking to adopt a "Work from Home" policy, we are offering Opensoft Mobile Attendance at 50% off. It can be purchased as a standalone Module or together with Opensoft Time & Attendance.
Available on iPhone and Android, Opensoft Mobile Attendance is a secure mobile application for tracking attendance. With this app, companies that plan to introduce remote working, or require employees to work at multiple locations, will be able to effectively manage attendance of their employees from their designated locations without having to be physically present.
No more paper work, manual keying or errors! Opensoft Mobile Attendance also eliminates attendance fraud because employees' location, along with date and time stamps are captured. Opensoft Mobile Attendance enables companies to implement remote working (telecommuting or flexible workplace) and allows employees to self-register their attendance daily with their mobile devices.
Just have a look at how simple it is to clock IN/OUT, with real-time upload to the centralised HR platform:
► Eliminate 'Buddy Punching' with Facial Recognition and Geo-Tagging Features
With Facial Recognition and Geo-tagging capabilities built in to the Mobile Attendance Application itself, businesses can efficiently monitor the attendance of their employees without compromising on accuracy.
► Integration across platforms
Opensoft Mobile Attendance includes the option of having seamless integration across all relevant Opensoft modules. This includes Opensoft Time & Attendance and Opensoft e-Leave, where the combination of all three will enable businesses to maximise the benefit of having a comprehensive Attendance Management System.
► Spend Less Time managing Employees' Attendance
As employees are now equipped with the ability to clock IN/OUT of their attendance anywhere, anytime through Opensoft Mobile Attendance, HR Practitioners can have an instant overview of their employees' daily attendance as well as lateness and early out hours calculated according to their various work schedules.
Allowing employees to clock IN/OUT attendance anywhere will abolish the need for manual re-keying and speed up the attendance tracking process altogether.
► Powerful Reporting and Analytics
Gain complete visibility with Opensoft reporting solutions which empower you with informed real time decision-making capabilities so you can easily convert data into actionable, valuable information. Instant access for managers and executives to reporting, query, and analysis tools enables your organization to proactively manage your business needs.
► Unrivalled Technical Support
At Opensoft, we ensure a high level of satisfaction among our customers by providing them with after-sales support that is unrivalled in our industry. Our technical support team is highly-trained, responsive and always ready to go the extra mile to assist customers with any product issues they may face.
Enquire with us today!

Opensoft Mobile Attendance is a powerful software necessary for companies planning to implement remote working, telecommuting or flexible workplace. Employees can register their attendance anytime, anywhere using their smartphones.
Contact us for a free demo and quotation.