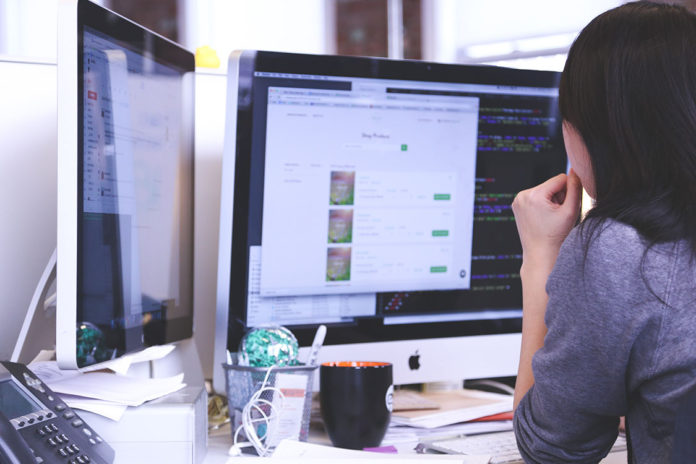 Evidently, the answer to that question is: unfortunately not quite enough to beat the global competition.
With a proliferation of tech-savvy users and increasing expectations of consumers today, it is vital that SMEs take a step back to look at the big picture and think: 'Am I doing what needs to be done to get ahead of the game?'
It is no longer sufficient to simply strive for consistent growth.
While having growth is key to the sustenance of a business, it is absolutely essential as well for SMEs to leverage on the technological advancements offered today to improve productivity of their workforce.
Nowadays, we cannot afford to offer only slight improvements to products or services, it has become too easy for consumers to switch over to a competitors' new product or service. Furthermore with the existence of the internet, consumers are enabled to become more informed and knowledgeable about what they get into.
Serving Digitally-Savvy Consumers
SMEs must value add to products or intellectual property that can give them an edge against the rest of the competition. It is only when innovation begins from the mindset, then it can be translated in processes and eventually to the service & product levels.
Therefore SMEs need to offer products or services that become ultimately indispensible to their customers. However, there is a misconception that digital innovations can only be incorporated in the consumer-facing side of the business. Of course this is not true as digital innovations can, and should be incorporated in the entire ecosystem of a business. It's no longer just about the consumers, but employees too. Employees are increasingly expecting operational applications to function as seamlessly and efficiently as per what they already use in their daily life.
With greater awareness of the need to enhance SMEs digital capabilities, the government has intervened by providing SMEs with stepping stones to be better prepared for the digital economy. This includes the recently announced Go Digital Programme that offers SMEs over $80 million in funding support, as well as the building of an SME technology hub that aims to provide SMEs with specialized advice regarding the technology solutions they are looking to adopt.
Staying Ahead of Competition
Of course different SMEs will have varying needs and are at different stages of innovation or their value creation cycle. Nonetheless, it is only by tapping on government support, focusing on innovation and change, as well as prioritizing the integration of digital capabilities to improve operational productivity, will SMEs be able to seize opportunities on a larger and possibly global scale.
Although customers are getting more tech-savvy and their expectations of products are increasing day by day, SMEs that can find ways to value-add to their products or intellectual property will certainly win market share.