E-Leave Software
Online Leave Management.

Secure, Paperless Leave Processing 24×7.



Opensoft eLeave is an online leave management software developed specifically for SME. With eLeave software, leave processing becomes paperless, hence speeds up processing and reduces business overheads. Employees will simply submit leave applications digitally using any Internet-connected device (pc, tablet or smartphone). Leave applications are then forwarded to the respective approving heads. As the entire leave processing is digital, eLeave is convenient, secure and instant for everybody in the company.
Up to 80% Grant
Opensoft e-Leave is included in the HRMS Package which qualifies for a total of 80% funding under Productivity Solutions Grant (PSG). Eligible employers for SkillsFuture Enterprise Credit (SFEC) will receive a one-off $10,000 credit to cover up to 90% of the out of pocket expenses on qualifying costs.
For more information, please contact us or refer to the HRMS package.

► Secure Portal
As part of eLeave implementation, we will setup an eLeave Portal customised to your organisation's leave policy.
The eLeave portal is a secure website;
Employees have access 24×7 to perform all types of leave transactions – submitting new leave requests, edit or cancel existing requests, check leave history, view leave balance, etc;
Approving officers and managerial staff can access department leave calendar information before approve or reject leave applications;
Remote access to the portal for all employees 24×7.
► Paperless
All leave transactions are done online via the eLeave Portal.
There is no form to print, no papers to fill in, no paperwork to file.
Leave requests are routed to approving heads for verification.
Leave requests can approved at a click of the button.
Companies eliminate unnecessary expenses related to leave processing (stationery, printing, filing costs, etc).
► Configurable Leave Types
Opensoft eLeave can be configured according to your company's policy, rules, and leave types. Below are just some of the many possible configurations the eLeave can support:
Colour code for each leave type;
Rules for computing carry-forward leave accruals;
Leave entitlement for different hierarchy of employees;
Expiration of leave types;
List of holidays, company declared off days etc.
Leave of absence due to various reasons (eg. quarantine)
► Payroll Processing
Opensoft eLeave software can be integrated seamlessly with the following solutions:
Payroll software
Time Attendance system
eRoster software
For example, when eLeave is integrated with Payroll, Time Attendance and eRoster, all approved leave requests are sent to all three systems. Information is synchronised across all the systems, resulting in fully automated payroll processing.
► Multi-Tier Approval Structure
Opensoft eLeave is designed to support up to 3 tiers of leave approval. For example, if the leave application of certain employees need to be approved by multiple approving heads, the leave request will be automatically forwarded from one approval level to the next, until it reaches the final approving level. The eLeave system will show the pending requests at every approval level.
► Document Proof Submission
Opensoft eLeave provides a way for employees to submit relevant document proofs to support their leave requests. This is common for medical and hospitalisation leaves, where employees are required to upload medical certificates to validate their leave application. Even for cases such as Exams Leave, employees can submit documents to justify their leave requests. Documents are stored digitally and can be retrieved for audit purposes.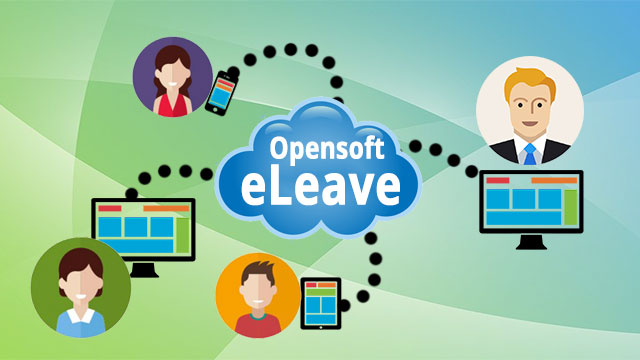 ► Carry-Forward Leave
Opensoft eLeave caters to companies with carry-forward policies. Unconsumed leave can be carried forward (whether in full or partially) to the next calendar year. This feature is customised according to your organisation's HR policy. At the expiry of a calendar year, the Opensoft eLeave system will automatically compute and transfer all valid leave balances for each employee. There is no manual administration involved, saving HR the time and hassle and avoid processing errors.
► Alerts & Notifications
Email notifications are sent to the parties involved in a leave transaction. Approving officers are notified of incoming leave requests, while the applicants are notified about the status of their leave requests. Electronic notifications ensures that relevant parties are kept informed promptly, avoiding miscommunication between the staff and his/her department head.
► Department Leave Calendar
All approved leave requests are marked in the Department Leave Calendar. This calendar is a visual tool that enables department to track the status of their manpower without having to trouble the HR department. Department heads or secretaries can easily ascertain the availability of staff at any day, week or month, and be more effective at scheduling meetings, appointments and events. For production and manufacturing companies, the department leave calendar can provide useful insights to avert potential manpower shortages.
► Reports
With eLeave, management can generate a reports of the leave usage for the entire organisation. The reports can be generated for an individual employee, department or whole organisation. Such reports are useful when it comes to performance assessments. Management gets a good overview of the company and have timely information to make prompt decisions. With Opensoft eLeave, HR can minimise time and efforts involved in gathering data for management reporting.
3-Step Leave Application
Opensoft eLeave simplifies leave application. Now you can submit leave in just 3 easy steps.
Demo / Free Trial

For a demonstration or free trial of Opensoft e-Leave, please contact us.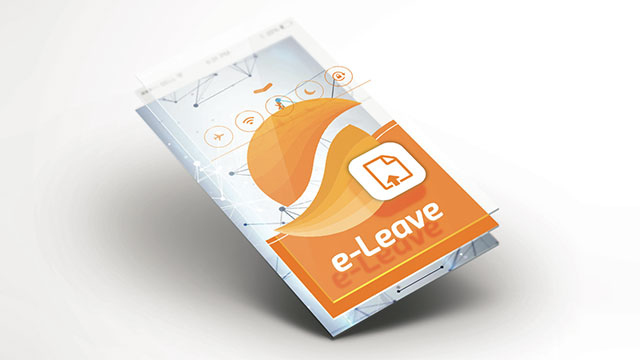 Brochure
Opensoft eLeave – A paperless, web-based, online leave management solution for SME.