E-Time & Attendance
Time Attendance + Biometric Fingerprint technology.

Track attendance. Process payroll.
No more paper, no re-keying, fewer errors. Opensoft Time & Attendance features a powerful and easy to use interface which gives you greater control and instant real time insight to effectively manage your company's time attendance data virtually anywhere, dramatically reducing the number of hours required to process employee time & attendance and automatically calculating total worked hours including overtime, vacation, sick days and holidays. Our reporting solutions empower you with informed real time decision making capabilities so you can easily convert data into actionable, valuable information.
Works with Biometric Fingerprint Scanners
Eliminate employee time theft
Opensoft Time & Attendance also helps you reduce time theft by applying rounding rules and restricting schedules, as well as eliminating the common problem of buddy punching when using VIRDI biometric fingerprint access control systems.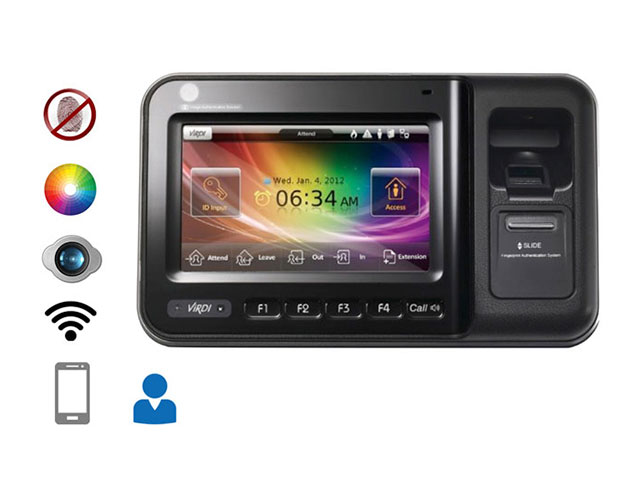 Above: VIRDI AC-6000 biometric fingerprint scanner. For all models of biometric fingerprint scanners, visit www.virdi.com.sg

Opensoft has integrated its time and attendance software with VIRDI fingerprint scanners. This biometric time and attendance package is available at an attractive price. Contact us for more details.
► Control labour cost. Start saving money today.
The more accurate your time-tracking, the more accurate your payroll and overall data will be. The Time & Attendance module of Opensoft helps you eliminate calculation errors by enabling you to accurately calculate hourly totals and automatically apply for overtime policies accordingly, as well as maintaining your compliance with labour laws. Retrieving attendance data from multiple sources requires a lot of time and work. Opensoft Time & Attendance eliminates all errors derived from manual entries and helps you save time by integrating with VIRDI biometric access control systems to manage all your data in one central location.
► Link to Payroll Systems
Are you wondering if the Opensoft time and attendance system can speed up your payroll processing? The answer is a resounding yes! We can integrate Opensoft with your existing payroll system so that time information from the Opensoft Time & Attendance system can be exported to CSV or XLS formats and be pulled into your existing Payroll system.
► Browser-based Interface
Opensoft Time & Attendance module allows employees and administrators to easily access the application through a web-browser, so that everyone in your company remains connected at all times. With Opensoft Self-Service module, Opensoft Time & Attendance enables your employees to track their time and attendance easily on their mobile smartphones.
► Automate Leave, Payroll Processing
Payroll processing involves both salary and leave computations, which is a complex and tedious task. With Opensoft time & attendance software, majority of the manual and tedious computations can be eliminated once our time and attendance system is integrated with Opensoft leave management and payroll modules.
► Powerful Reporting and Analytics
Gain complete visibility with Opensoft reporting solutions which empower you with informed real time decision-making capabilities so you can easily convert data into actionable, valuable information. Instant access for managers and executives to reporting, query, and analysis tools enables your organization to proactively manage your business needs.
► Unrivalled Technical Support
At Opensoft, we ensure a high level of satisfaction among our customers by providing them with after-sales support that is unrivalled in our industry. Our technical support team is highly-trained, responsive and always ready to go the extra mile to assist customers with any product issues they may face.
Request for Demo
Contact us for a demonstration of Opensoft Time Attendance software.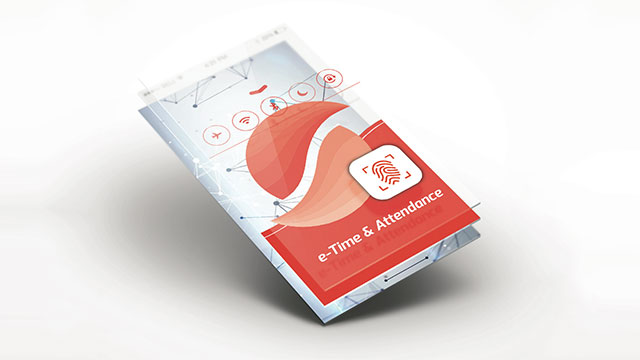 Brochure
Get started with Opensoft Time Attendance – the smarter way to track staff attendance and automate payroll processing.